Professional Care in a Friendly Atmosphere.
We Offer:
10 Years of Personal Injury Experience
Extended Hours on Weeknights & Weekends
Same Day Appointments Available
All Major Health Insurance Carriers Accepted
Liens Accepted
Se Habla Espanol
Transportation Available When Necessary
Friendly Staff and Clean Offices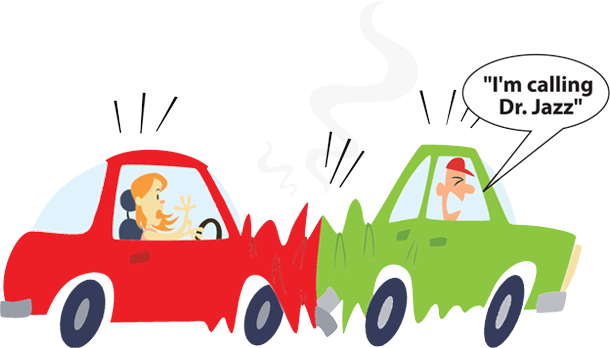 Please call our office and our friendly staff will schedule your free consultation with Dr. Jazz!
623-251-4691
Our Locations
Chiropractors In Phoenix PHX 85014 & Glendale 85308
Glendale

18301 N. 79th Ave., Suite #H-192
Glendale, AZ 85308
(623) 251-4691
Fax: 623.240.1079

Phoenix

1130 E. Missouri Ave., Suite #180
Phoenix, AZ 85014
(602) 358-7688
Fax: 602.883.7878
What Can Chiropractic Rehabilitation Center Do For You?
Reduce pain, inflammation, muscle spasms and scar tissue
Restore movement
Help overcome muscle weakness and enhance muscle tone
Speed up recovery
Increase range of motion, flexibility and strength
Treat you with care and respect
Refer you to a reputable attorney who specializes in personal injury law